Dog Day Care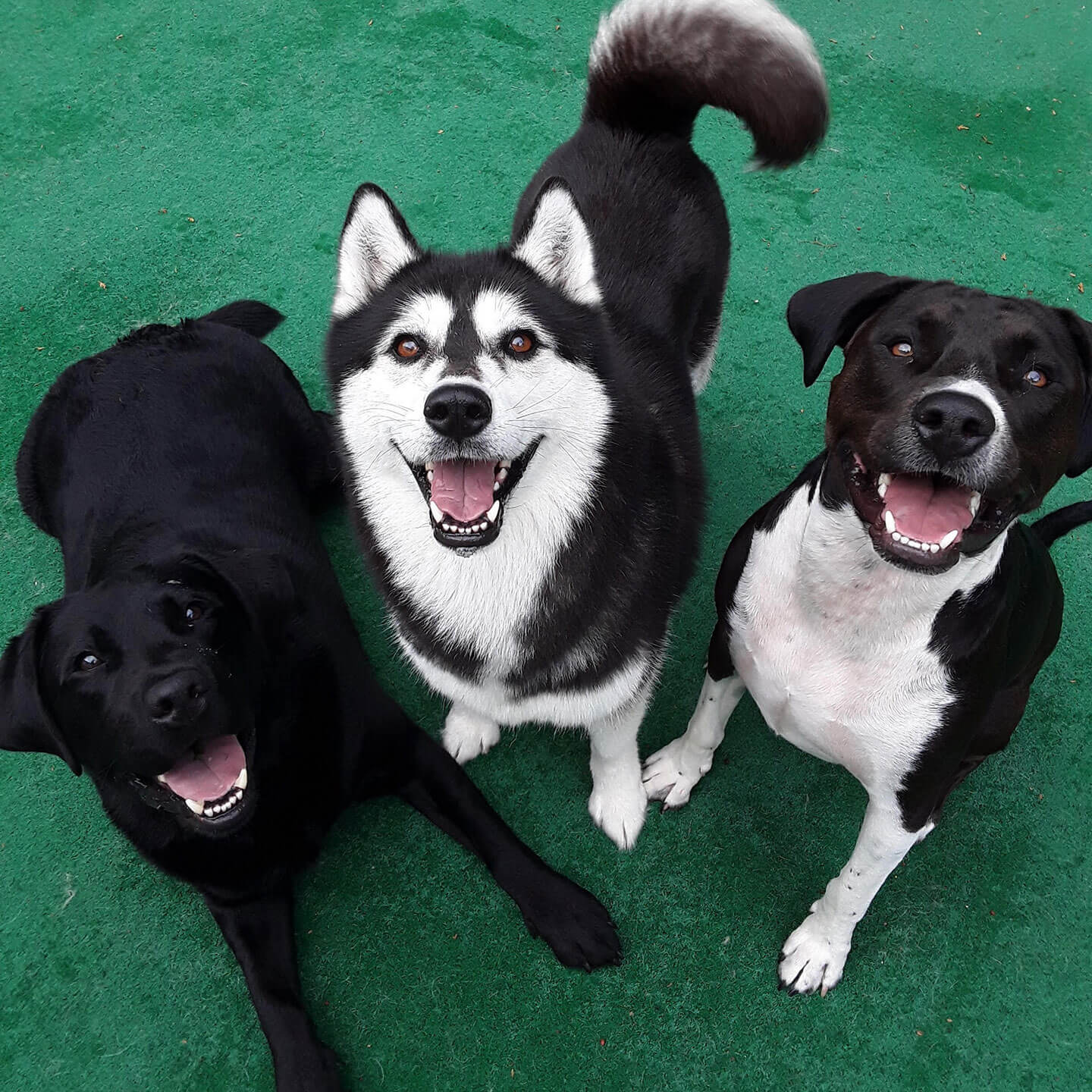 Your dog can expect a full day of exercise and attention from our professional, caring staff. A day filled with socialization and activity which alleviates negative behavior at home due to boredom or lack of exercise.
Dogs are highly social and need regular exercise to behave their best. Daycare is the best place to get all that done while you are busy. Drop them off for an hour or two, a half-day (up to 5 hours) or a full day (up to 12 hours). Once your dog has experienced the joy of daycare, you'll get to experience the joy of a happy, satisfied and loving dog.
We Offer:
Supervised play in safe, controlled indoor and outdoor play areas.
Separate areas for large and small dogs.
Qualified dog trainers on site.
Large outdoor fenced in areas for maximum playtime.
Come join the fun at our new Dog Daycare Facility!
1/2 Day Pass: $24 (up to 5 hours!)
Full Day Pass: $32 (up to 12 hours!)
10 x 1/2 day Pass pack: $211 (buy 10 at once and save!)
10 x Full day Pass pack: $263
10 x Multi-dog full day pack: $237
10 x Multi-dog half day pack: $205
All Ten day passes purchased are non refundable are set to expire at 6 months from purchase date.
Announcing Preppy Puppy passes for DDC!
8 pass packages (includes Day Care): $380
Add on to your normal Day Care Day: $26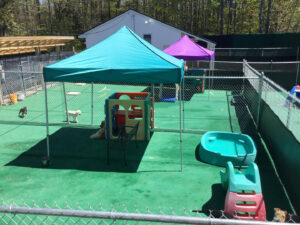 During your pups Preppy Puppy days at our daycare we will cover basic obedience and behavior modification. While newly enrolled puppies are the perfect candidates for this program we always encourage growth and development in our adult dogs as well.  We are happy to work and focus on all different abilities and needs. 
We will give periods of undivided attention to these dogs each day and work through the program individually as they progress. Each dog enrolled in the program is guaranteed to receive quality one on one time at different points during the day as well as a solo walk where we focus on reviewing the training that was previously covered as well as improving and incorporating new skills. We also will have plenty of time to play and have fun with friends between skills!  
Covered in this package is loose leash walking, Place, Sit\ Stay, Recall, appropriate meet and greets, gate control and so much more! Each day your pup is present for Preppy Puppy we will include private time to focus and grow their skills so they can develop and excel at their own individual pace.  A detailed report on the days progress and future goals will be included each day of their pass. Limited space for this course is available daily so advance reservations are requested.
NEW! Introducing our Gold Bone Membership!
If you would like to join our dog daycare, please give us a call to schedule an orientation with our trainers.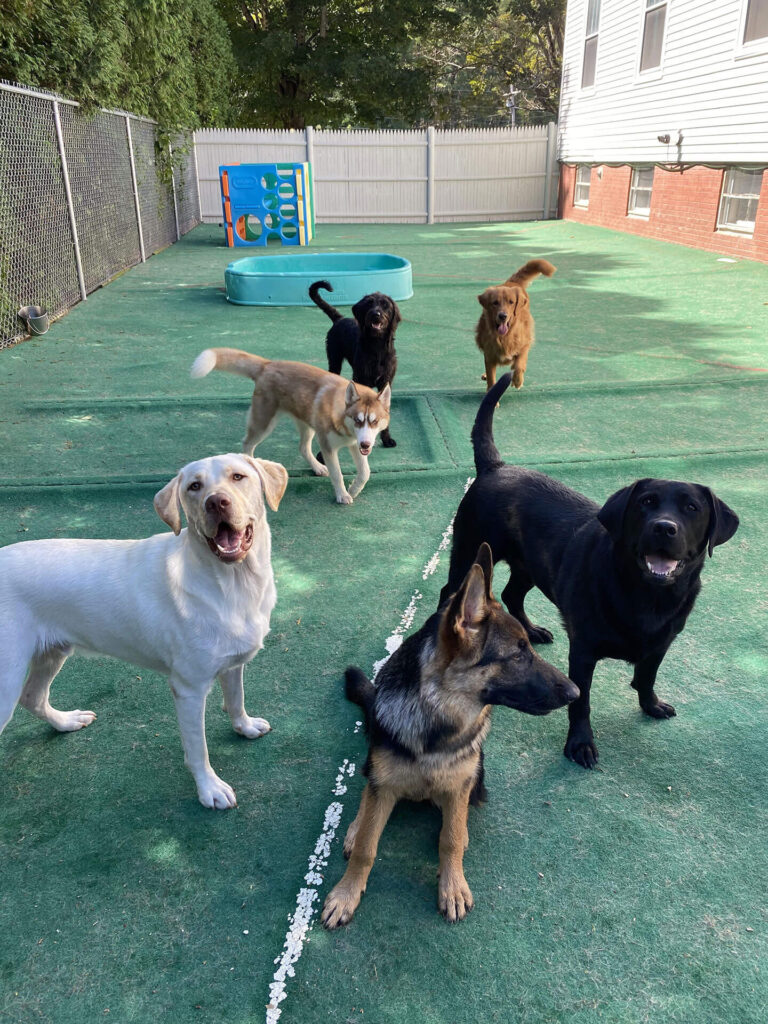 We have a few requirements:
Dogs must be 4 months of age to join

Vaccinations must be current for Rabies, Distemper and Bordetella (aka Kennel Cough)

Dogs over 7 months of age must be spayed or neutered
You are welcome to download a copy of our daycare contract.
We are looking forward to your scheduled appointment, We appreciate your patronage and support of Happy Paws Unleashed! In order to better serve you and your pet we have the following policies.
Cancellation Policy:
In order to better serve you and your pets we require 24 hours notice to cancel or reschedule an appointment. We reserve the right to charge for the service for no shows or same day cancellations .Thank you for understanding.