HPU Grooming Academy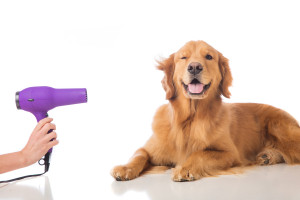 Our Pet Grooming Academy Maine
HPU is a licensed trade school in the state of Maine.
At HPU you will learn the knowledge and skills necessary to move forward into a successful career as a professional pet groomer.
During your time at our pet grooming school (HPU) you will be required to complete 650 hours of hands on training in a professional salon atmosphere. Our affordable tuition fee includes all the equipment you will need to get started.
You will be provided with one-on-one instruction and encouragement every step of the way.
Your study schedule is tailored to fit your needs. Flexible hours so you can go to school and meet the needs of your life at the same time.
Upon completion you will receive a Certificate as well as letters of recommendation and help with job placement.
Our Salon & Instructors Located in Topsham, ME our salon has a wide range of clientele. From those who visit for a simple nail trimming to those who desire a luxurious spa treatment for their pets.
We service a full variety of canines and felines. You will quickly become accustomed to both breed-standard and avant-garde cuts and styles.
Your instructor Suzanne Dell is the co-owner and operator of HPU and has been grooming pets professionally and teaching for 10 years.
Your associates at HPU are certified professional groomers as well as other fellow students.
Our Salon/Academy is equipped with 5 professional pet bathing tubs, so you never have to wait or stand in line.
Tuition: $4,200. Equipment/Tools are separate.
Join our team today!
DOWNLOAD AN ENROLLMENT APPLICATION