Dog Grooming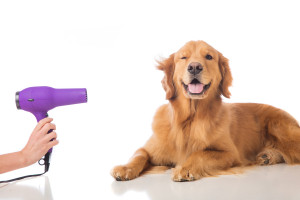 Happy Paws @ Unleashed is proud to offer professional pet grooming! Our highly trained groomers have been certified, and classically trained on standard show cuts for all breeds. Professional results at competitive rates! Please call, or come in to our shop for a free consultation with one of our groomers today! This will enable us to customize our service to your exact specifications.
Prices will vary depending on the size of your pet, the condition of its coat and the complexity of the haircut.
Grooming Packages
Bath & Brush Price Ranges: $28-$160 (small to XXL)
Bath & Brush: includes a shampoo, conditioner, nail trim, ear cleaning, blow dry, and brush.
Full Service Grooms: $38-$188 (small to XXL)
Full Service Groom: includes the Bath & Brush service plus a full-body haircut.
Wash and Go Baths ($23 and up)
— Extra matted dogs will be charged $10-$25 more depending on severity of mats.
Our extras and add-ons for any groom service are as follows:
Teeth Cleaning: $6
Nail Dremeling: $14
Nail Trim: $11
Gland expression: $11
Medicated wash: $6-$20
De-skunk: $16-$30
NEW for 2021
With every bath or groom (at no extra charge) you will have your choice of bandana, bow, or feather to accent the fresh new look!
We are looking forward to your scheduled appointment, We appreciate your patronage and support of Happy Paws Unleashed!
In order to better serve you and your pet we have the following policies.
Cancellation and Late Fee Policy:
In order to better serve you and your pets we require 24 hours notice to cancel or reschedule an appointment. We reserve the right to charge 50% of the service for no shows or same day cancellations.
If you are more than 15 minutes late for your scheduled appointment we reserve the right to add a late fee of $5 or reschedule your appointment if needed.
Pick up is requested within one hour of groom completion. If a longer care time is needed please select either a scheduled snack time and or potty break to accommodate this request.