Dog Walking & Pet Sitting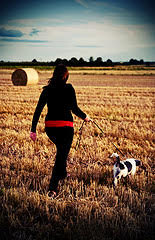 Individualized, customized care packages are always available! Daily visits as needed with flexible hours of availability. Hourly options with experienced handlers.
Bathroom Break & Kitty Care
A 10 minute visit to stretch the legs and go to the bathroom, or check in on your kitty: $25
Walkers Choice
1/2 hour visit to walk, run, or play. It's up to you!: $28
Bed and Breakfast
One full day and one full night of care at your home: $120
In Home Care (IHC)
This wonderful overnight care package is for daycare approved dogs only. Your pup will get to come home with a loving and qualified sitter for the overnight hours. Your pup will be required to drop off at our daycare before 10am. A normal daily rate is charged for this day. The following morning your pup will be brought back to daycare for another day of play and exercise. Pick ups scheduled prior to 10am will not occur another day charge fee. Pickups after 10am will occur a normal day rate charge. $50.00 per night.
Taxi service
Taxi service is available to and from our facility or various locations if requested. Taxi service rate starts at $21.
NOTE: For regular reoccurring visits, a discounted rate may apply. Please inquire for more details. Additional millage charges may apply to visits outside of our travel range.
We are looking forward to your scheduled appointment, We appreciate your patronage and support of Happy Paws Unleashed!
In order to better serve you and your pet we have the following policies.
Cancellation Service Policy:
In order to better serve you and your pets we require 48 hours notice to cancel or reschedule an appointment. We reserve the right to charge 100% of the service for cancellations. 
Deposits taken for overnight services are non-refundable and paid at the time of booking.